News
It's been roughly a year since we first laid our eyes on ASUS' phone and tablet combination.  The recently past Consumer Electronic Show (CES '12) finally unveiled the device running along with a new keyboard dock similar to their Transformer cousins. Salivating consumers everywhere were finally given a chance to pre order the devices and given a release date of April 20. We've been counting down the days since in anticipation. Well April 20 has come and gone and many of you noticed that the hybrid device was still absent on store shelves. Unfortunately, the ASUS Padfone has been delayed until May. 
According to NetbookNews.com the PC manufacturer has delayed the release until mid-may, May 11th to be specific. While initially slated (no pun intended) to hit markets in Taiwan, Germany, Singapore and  Hong Kong on April 20th its hold up may be to attributed to the shortage of Qualcomm Snapdragon S4 processors. While the ASUS camp has been awfully quite on the issue, the issue has come to light during Qualcomm's earning call last week.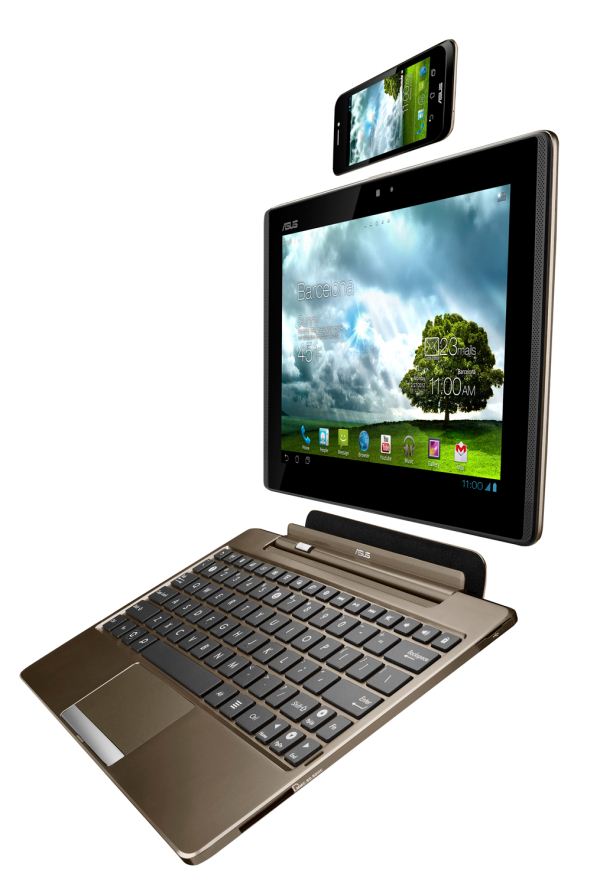 Qualcomm has announced that the high demand for their newest S4 Snapdragon processor has caused the company to struggle to supply and meet orders. Other manufacturers such as popular smartphone company HTC has relied heavily on this processor to power their newest line of smartphones. As much as techies would love to argue about processors, this delay may cause ASUS to rethink their strategy. Having previously favored another ARM SOC, NVIDIA and their quad core Tegra 3 to run their Transformer line, it remains to be seen how this will effect future products.
As much as we would love to speculate, we'll eagerly wait for the release of the already long awaited PadFone. Until then, here's the full spec rundown to keep you thirsty:
Networks
WCDMA 900/2100MHz
EDGE/GPS 850/900/1800/1900MHz
HSPA+ 21/5.76Mbps (42Mbps Optional)
OS
Android 4.0 (ICS)
CPU
Snapdragon S4 (dual-core Krait) with Adreno 225 GPU
Memory
1GB LPDDR2 RAM + 16 – 64GB eMMC NAND
Connectivity
802.11b/g/n, Bluetooth 4.0, 3.5mm audio jack, microUSB 2.0
Display
4.3-inch Super AMOLED qHD (960 x 540)
Camera
Rear: 8MP F2.2, AF with LED Flash
Front: VGA
Others
Motion sensor, proximity light sensor, gyro sensor, e-compass
Battery
1520mAh Li-ion
Expansion Slot
microSD (SDHC/SDXC up to 32GB)
Dimensions
128mm x 65.4mm x 9.2mm
Weight
129g